Who Is Online
We have 135 guests and no members online
Home
DigiOz .NET Portal
DigiOz .NET Portal is a web based portal and Content Management System written in ASP.NET MVC 5 and C# using Microsoft SQL Server as a database which allows webmasters to setup and customize an instant website for either business or personal use. Because of its MVC design pattern, it allows webmasters to easily further extend the system to fit their individual business needs.

Download | Demo | Source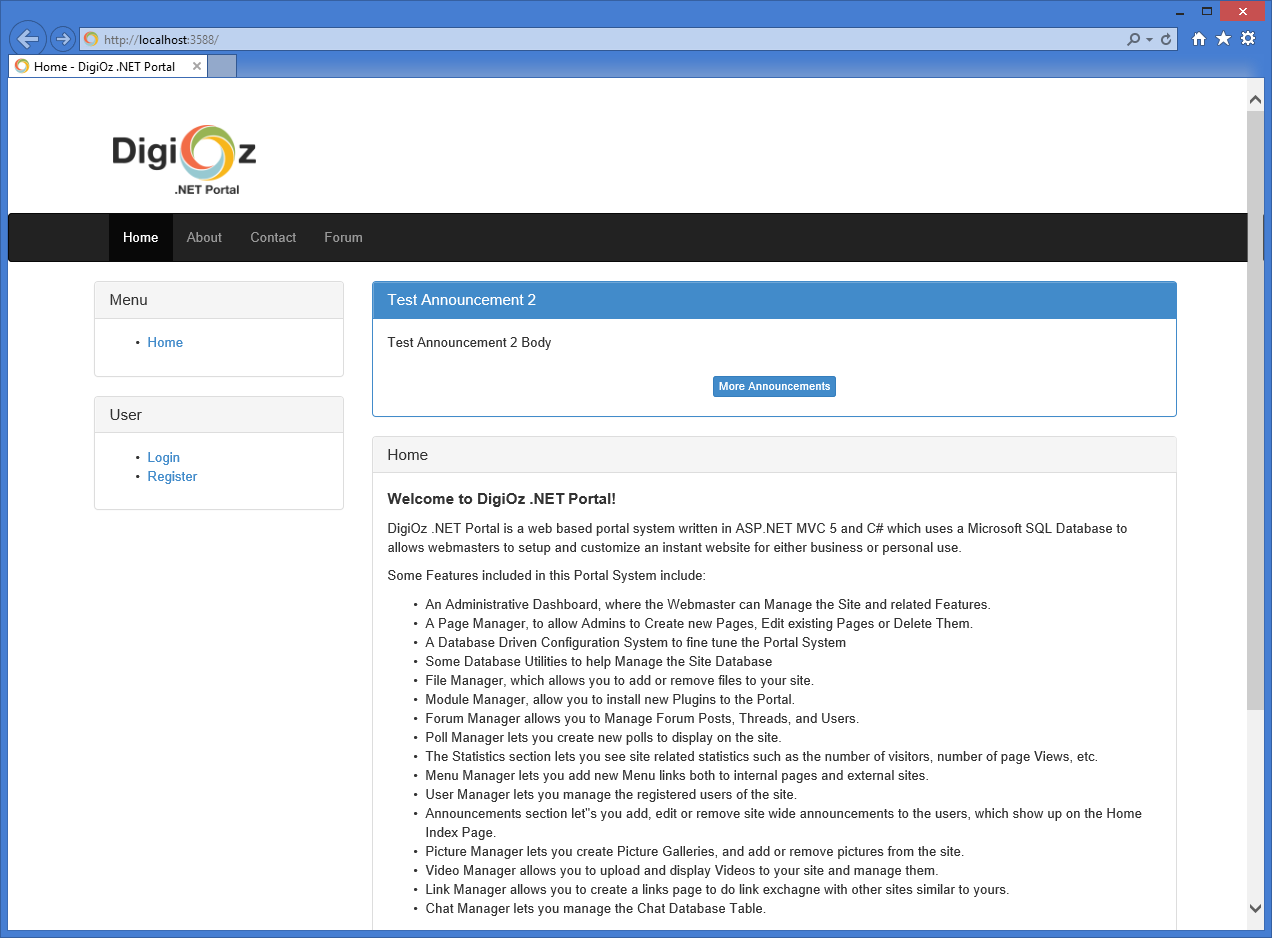 DigiOz Guestbook
The DigiOz Guestbook is a PHP driven guestbook system that stores all the entries in a simple text file. It is very simple to install and use, and the header and footer files included with the script allow you to customize the script to blend in with the rest of your website. The guestbook contains features such as entry flooding protection, administrative entry notification, bad word filter, emoticons, and much much more. Current Language support includes English, German, Swedish, Greek, Dutch, Philippino and more (features).
Download | Demo | Source | Help